What to Wear to Different Occasions?
Why do women look more attractive in dresses?
Women look more ATTRACTIVE depending on the occasion in the appropriate dresses and heels for the occasion. A dress for a lady gives off her best and more so professional look on the lady. ladies look more attractive in a dress and heels for professional events.
Planning your next outfit for an important occasion can get daunting and confusing. If you still have lots of formal occasions penciled into your calendar, can you make do with what's in your current wardrobe? Do you know the differences between dress codes for each event, in the first place?
Here's Some Tips About What to Wear to Different Occasions.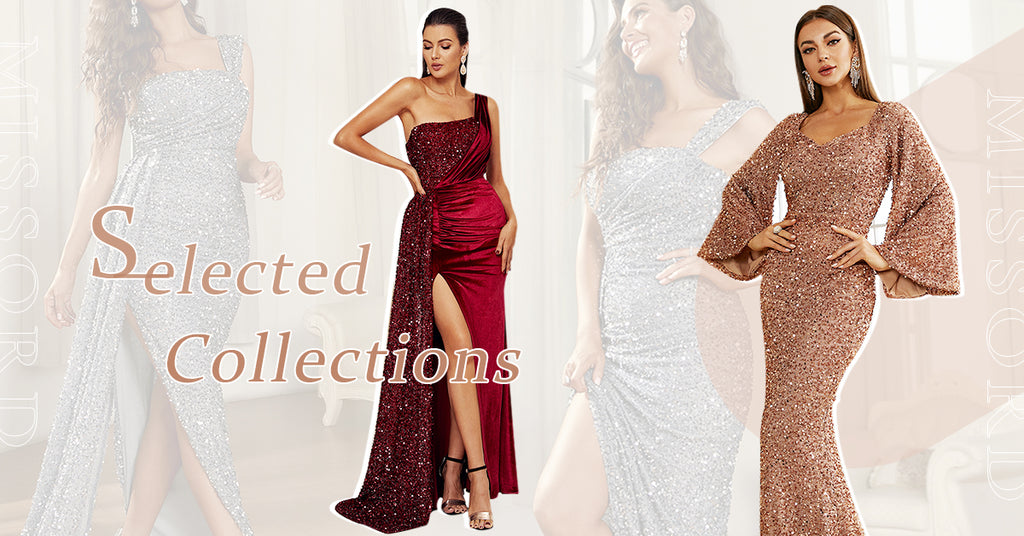 Weddings
Generally speaking, what you wear to a wedding depends on the invitation's dress code. For weddings that require formal attire, for instance, you can wear a floor-length gown or an A-line dress.
If the couple opts for cocktail attire, ladies can wear a knee-length cocktail dress paired with the knee-high hosiery of their choice. When in doubt, why not put on a classic little black dress? Besides being elegant, it adheres to the rule of not wearing white, a color exclusively reserved for the bride.
Holiday Parties
You'll have several of these parties running from December to early January. With the sheer number of parties that will be scheduled during these months, you'll have to vary up your outfits for each event. Thankfully, there are many choices on the kinds of clothes, colors, and combinations for your holiday parties.
Dresses with bright colors and some special designs is a good choice for you attending a Christmas Party. You can easily find one you like and suitable in our sequin series, each of  our dress will help you show your unique charm, so don't need to worry about same dresses with others.
Work Conferences, Training Events, or Workshops
Whether the daily work situation, training events or cocktail parties, don't limit yourself to traditional color dresses, like white, black, blue. Try once different styles of gowns, especially those with latest trends elements, for example, mesh paneled, sequin ribbon, drapped or ruffled designs. Workdays will getting better because of your stylish wear. And also, you will attract more attention at the banquet and get more compliments.
Prom & Party
Life needs other coins, so come to a party to relax yourself, just dancing and enjoying. Party does not need too serious and formal dress, we just focus on enjoying ourselves and time.But also can't be too casual, such as jeans and normal dresses. A-line dress, skater dress, slip dress, cutout dress are all nice options for party, show your style and have fun are the most important things.
As for Prom, it requires a more formal dress, show your gorgeousness and elegance, like a princess. A mermaid dress or a swing dress is common choice, but you can add some details and to be different with Missord dress. Indulge in our Prom Dress collection!
A Graduation
Graduates will want to wear a dress they'll proudly look back on and won't mind seeing immortalized in several photos. It doesn't have to be too formal, but don't make it super casual, either. A nice knee-length dress with floral patterns, in white or any warm color you prefer, will do the trick. Pair the dress with flats, sandals, wedges, or low heels that you can walk comfortably in during the ceremony.
Sundresses also work best for this occasion, as they keep you fresh while seated throughout the summer or late spring occasion.
When you take into account the occasion's context, follow any indicated dress codes, and note the basic fashion do's and don'ts, you'll easily find an outfit for any event in your closet. Remember: pay attention to the colors and small details that will make your ensemble suitable for the occasion. Also, be open to following the rules when necessary. However, don't be afraid to tweak your attire a bit if the event calls for having a little more fun with your outfit. Most of all, though, don't forget to have fun and do your best to be comfortable in your own skin.