Story of Missord
Once upon a time , a prom dress brand began
Missord was founded in 2014 by Justin Lin from a touching fact.
In 2013,Justin was searching for a gown as a gift for his sister's graduation. They are so close so he wish his sister could have an unforgettable and special memory, However he have looked tons of dresses, which is either too undistinguished or too expensive, none of those dresses is the one he want. He was disappointed and thinking that every girl deserve an unique dress for their important moment in life. Suddenly a great idea comes to his mind! He decided to create a new brand specialized in high-quality dresses with exquisite design that every girl could afford it and wear it in their precious and sweet moment.
Best wishes was conveying through each letter of the brand name Missord:  
M: Magnificent / I: Incredible /SS: Sisters /O: Ordered /R: Right /D: Delight. Justin hopes that Missord dresses can light up every moment in every girls' life!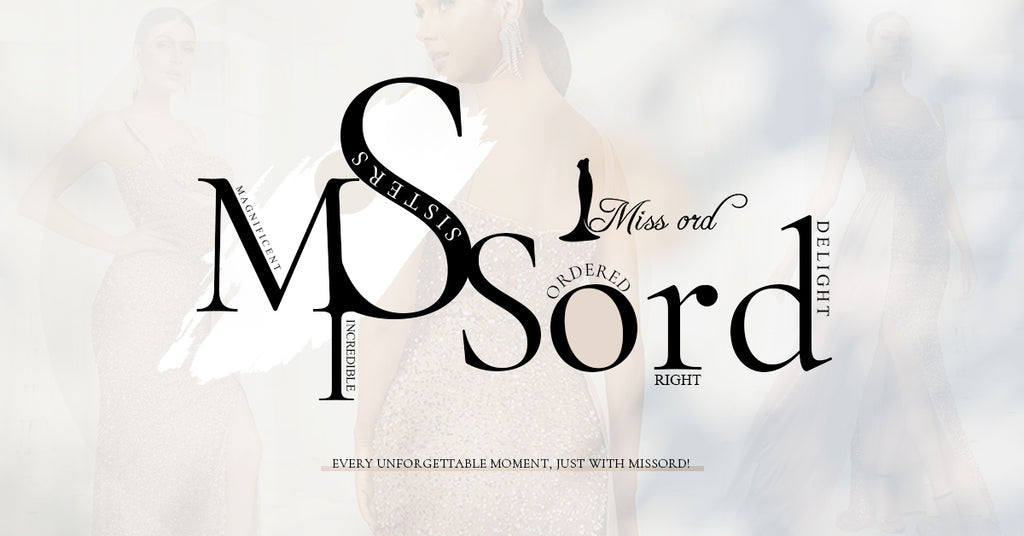 Now it's been 10 years passed. Missord had become a well-known overseas brand.  Our Products are selling to Europe, North America, South America, Australia, the Middle East, South Africa. Thousands of influencers and customers are at the core of our business model, driving us to become one of the most popular prom dresses brand and win"The Best Brand Awards" in Asia.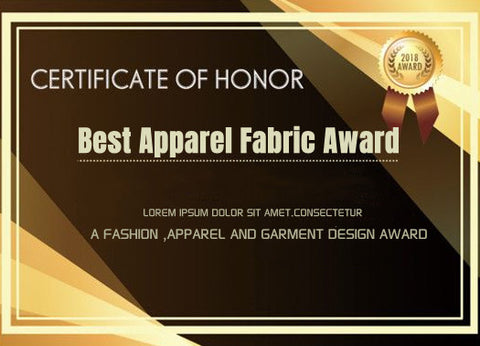 We believe that the beauty of fashion should be accessible to everyone, not just the privileged few. The fabric used to make these dresses is very soft and environmental protection. With 10 years' experience in garment manufacturing, Missord offers high quality essentials with a focus on unique design and craftsmanship.
Now we are still increasing our ability that making dresses of high quality and unique style at an accessible price so that customers can enjoy premium prom dresses without paying a premium cost.
The hot selling products of MISSORD is Sequin&Prom Collections, which features timeless essentials and classic silhouettes designed by our designer teams.On the website of MISSORD you will find: prom dresses, evening dresses, maxi dresses, satin dresses, green dresses, and sequin dresses are all unique in styles and cutouts. MISSORD's design team keep abreast of current evening dresses fashion trends and customers' needs.
Missord has grown from a single gowns boutique into a fashion empire that spans a wide range of countries and product categories — From homecoming dresses to engagement gowns, From teenagers to middle age. We want to witness your every important moments in the lifetime. Thus, Missord created a wide range of products to empower every girls to explore and express their individuality, moods in every special occasions. MISSORD dresses are suitable to wear at every special event and ceremony through your whole life!

Our journey is still to be continued. We are inviting you to be our Missord girls and sharing your every unforgettable moment in Missord dresses! Let your stories begin with Missord now!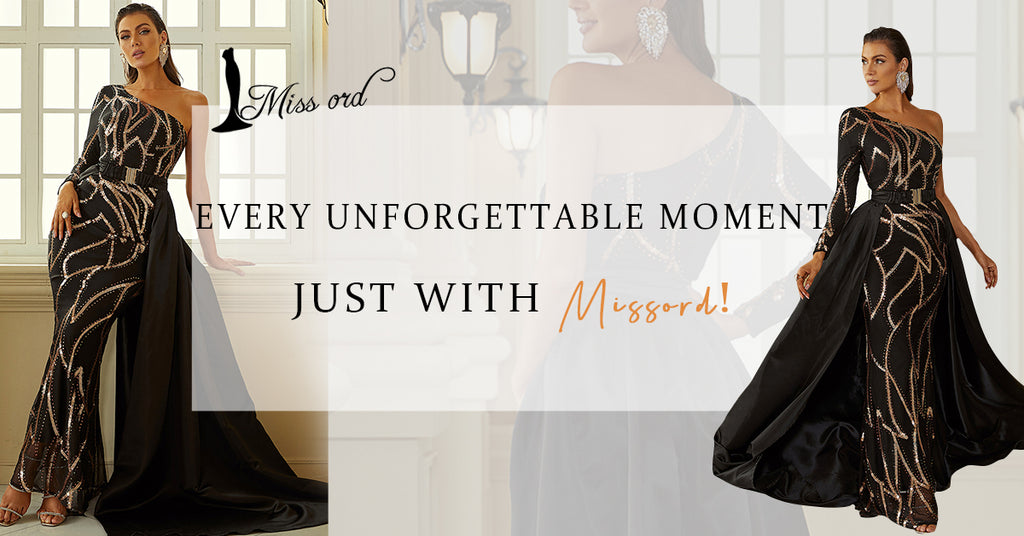 Halter Neck Sequin Mermaid Gold Prom Dress M01081
- Gold
Note:Color Gold Size S is pre-order now, shipment is expected to start on February 5th in order of order. Style: Glamorous Evening DressPattern Type: PlainDetails: ZipperType: BodyconNeckline: HalterSleeve Length: SleevelessWaist Line: High WaistHem Shaped: MermaidLength: MaxiFit Type: Slim FitFabric: Slight...